Letter from the President: February 2023
Dear Friend,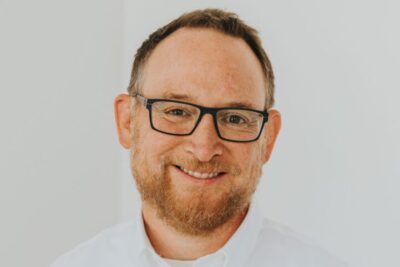 I recently read that there were about 39.6 million Americans ages 65 and up in 2009. That number grew to 54.1 million by 2019 — almost a 37% increase in just one decade.
That's just the beginning of the story. The 65-and-over population is projected to reach 80.8 million by 2040 and 94.7 million by 2060. That's an increase of 139% in just 50 years!
Those of us working to end hunger are not caught off guard by these numbers — but as seniors facing food insecurity live longer, they'll likely stay on a limited income longer, too. That means we need to stay ready for our elderly neighbors in need and help meet their ongoing need for food assistance. I'm sure you share my passion to ensure that our neighbors do not go hungry in the coming years … starting with this year!
Please keep the seniors in your own life in mind as you read these stories … and as you consider how to best help. You already know one way to help: by supporting Marion Polk Food Share!
Remember: Every $1 provides 3 meals. Thank you for your kindness.
Sincerely,
Rick Gaupo
President