Letter from the President: June 2022
Dear Friend,
As I write these words, gas prices in Oregon have hit a record high: $4.51 a gallon, topping the previous high of $4.30 set in 2008.
Inflation, supply-chain problems, and Russia's invasion of Ukraine have all contributed to the rising costs.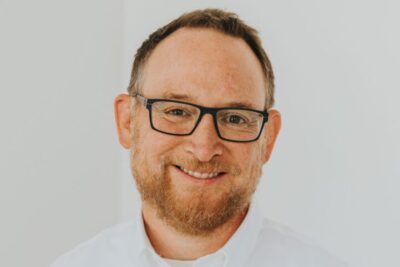 And it's not just gas. Food prices rose by almost 8% from February 2021 to February 2022 — before the war in Ukraine sent prices skyrocketing even higher.
The rising cost of everything has hit family budgets hard, but our network of 100-plus partner food pantries and meal sites is prepared to make sure nobody in our community has to go hungry.
"Things are expensive and there's stuff we can't afford," Kiko says in our cover story. "Times are hard right now."
Yes, times are hard. That's why I'm so grateful that you're on our team, helping to respond to the needs of neighbors in Marion and Polk counties. You'll read some of their stories in this edition of Harvester.
Please keep them in mind as you consider your next gift. So many people are hurting and hungry.
Thank you so much.
Sincerely,
Rick Gaupo
President