Letter from the President: November 2023
Dear Friend,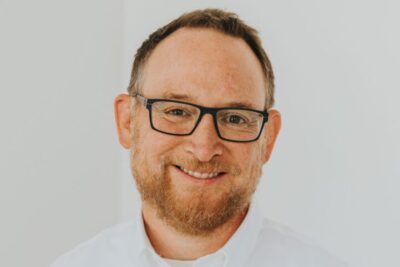 With the holiday season practically here, I'm so proud of what we have accomplished this past year. Working together, we have provided meals and relief throughout our community like never before.
Yet, as I celebrate all we have done, I know this important work is far from over. Right now, so many families are working just to survive. Whether it's job loss, living on a fixed income, or an unforeseen expense — they are barely making ends meet.
I intend to make sure we do everything we can to offer that vital measure of relief so they can get through these challenging times. And I hope you'll join me in this effort.
When friends and neighbors gather around their dinner tables this holiday season to give thanks, it is so much more than a meal. It's a reminder that each of us is cared for and part of this community. There is no more important message in this world.
This issue of Harvester focuses on families and neighbors having the resources they need because of kindhearted people like you. Remember, every $1 you give provides 3 meals. Thank you!
Sincerely,
Rick Gaupo