Featured Partner – AmeriTitle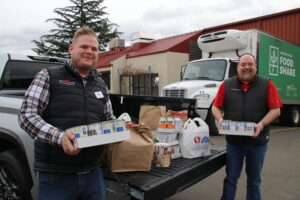 Capitol Auto is a proud supporter of Marion Polk Food Share. We remain committed to ending hunger in Marion and Polk counties, and are thrilled to sponsor the Food Share's vital delivery trucks and events like Chefs' Night Out and Farm to Table.
Creating a culture of "giving back" is at the core of Capitol Auto. Not only do we enjoy supporting programs and events, we also believe volunteering to be just as necessary. Every year, Capitol employees proudly spend time in the Volunteer Action Center donating their time and talent. We are committed to partnering with the Food Share to help seniors, families and children in our local community have access to fresh food and produce..
The Food Share is grateful for Capitol Auto Group's generous support and community care.