Featured Partner – Unitus Community Credit Union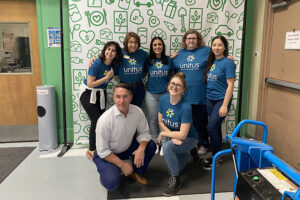 Driven by the credit union foundation of "people helping people," giving back has been at the heart of Unitus Community Credit Union's mission since their founding in 1937.
At Unitus, this means following the guiding principle that helps them live their value of "inspiring hope through life's defining moments." Unitus believes in doing the right thing for their communities, members, and employees and showing up in ways that matter.
That's why Unitus supports Marion Polk Food Share and its Woodburn pantry, AWARE Food Bank, one of the only food-focused organizations that supports agricultural workers in the Woodburn area with culturally appropriate foods and supplies. Unitus is honored to support both organizations through sponsorship and volunteerism throughout the year.