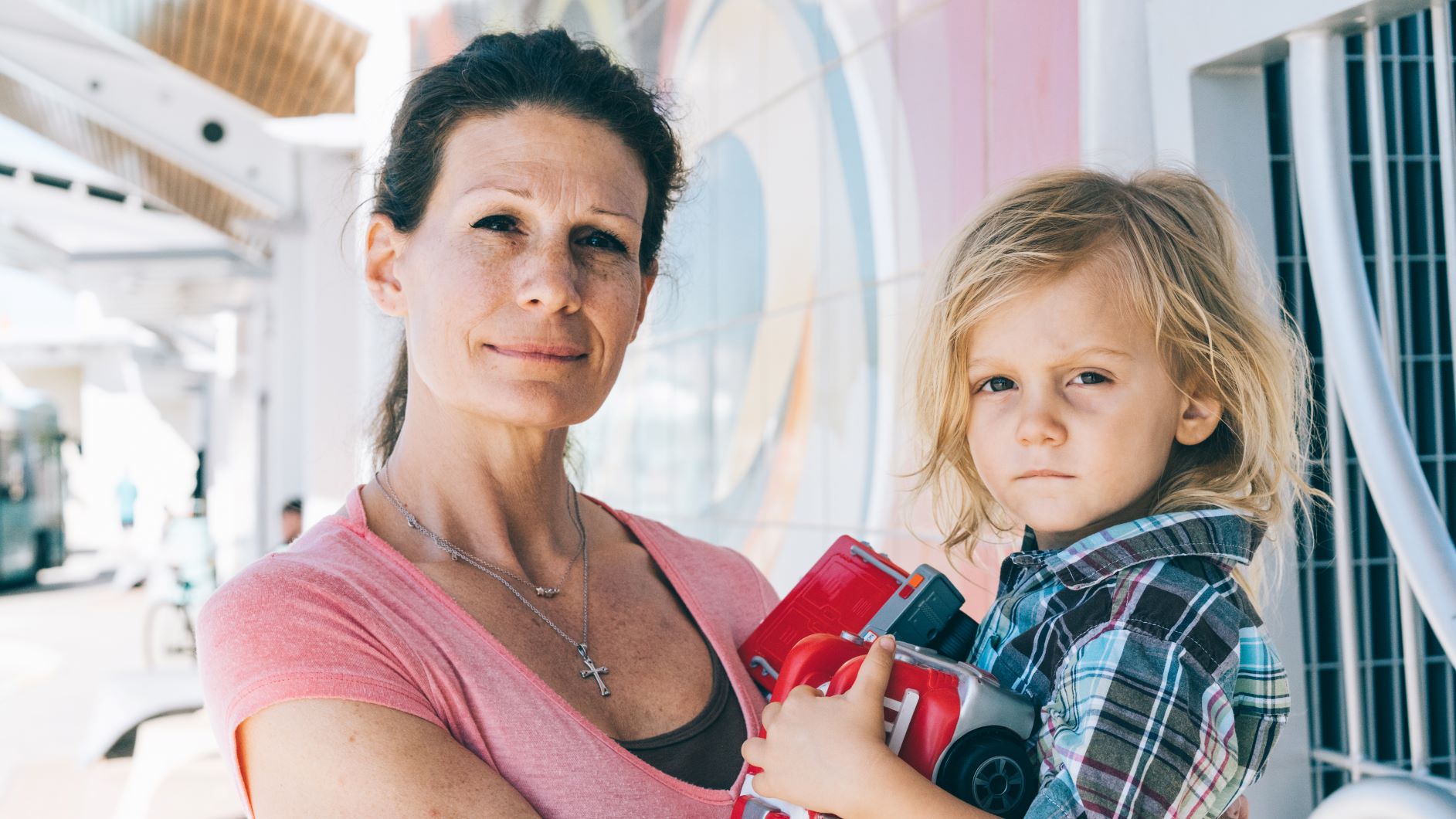 Darcy Lee would do anything for her 3-year-old son, Damien. Including going hungry.
"I put my son first above everything else," she says.
Which is why she decided to move out of her hometown and give Damien a better childhood. It was supposed to be a fresh start, but it turned into anything but.
Soon after moving, Darcy noticed Damien wasn't acting like other kids his age. His behavior prompted Darcy to take him to the doctor, where he was diagnosed with autism.
With no budget for specialized day care, Darcy was forced to stay home to take care of her son — but that meant she had no income.
"I'd spent many days going to sleep with an empty stomach, making sure he had all the food in the house," she recalls.
Thankfully, Darcy was able to turn to her local food pantry for help. She even says the nutritious food they receive has helped Damien's autism symptoms.
Darcy hopes that she'll be able to get Damien into a public preschool for kids with similar developmental issues. Once that happens, she'll be able to find a job. But for now, she's grateful for the help they receive from their pantry.
Thank you for helping families when they need you the most.