Lower your library fees while helping hungry neighbors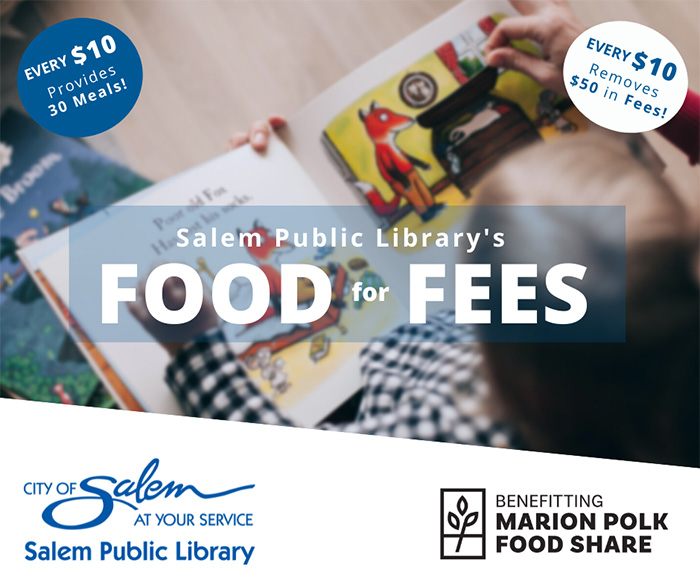 You can help end hunger in our community and reduce fees with Salem Public Library's 2022 Food for Fees!
With Salem Public Library going fine-free, the annual Food for Fines drive has been reimagined as Food for Fees. From July 1-8, you can donate to the Food Share to reduce fees for lost or damaged items while helping our hungry neighbors and strengthening our community.
For every $1 you donate to Marion Polk Food Share through the Food for Fees giving page, Salem Public Library will reduce fees for lost or damaged items by $5. To have your fees reduced, please forward the emailed receipt, including your library card number, to . For every $1 donated, Marion Polk Food Share can supply 3 meals to families in need!
Please note that the fine-free decision relates only to books and other items owned by Salem Public Library. Salem Public Library is one of 18 members of the Chemeketa Cooperative Regional Library Service (CCRLS). Each of those libraries is independently funded and governed, so each library makes independent decisions about fees on items owned by that library.
With your generous donation, we can build a more connected, hunger-free community!