Rising from the Ashes: AWARE Food Bank Reopens in Woodburn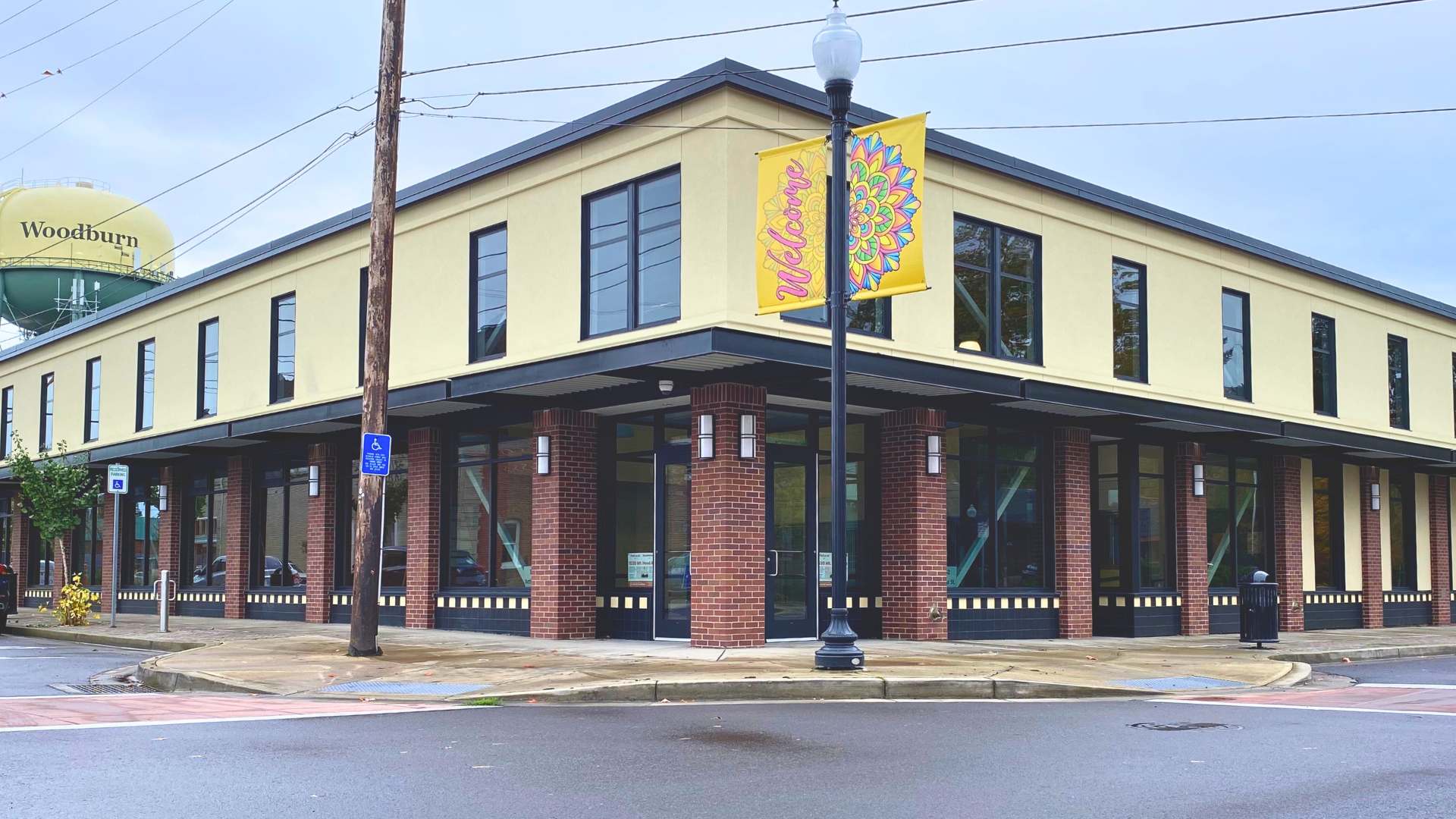 When AWARE Food Bank caught fire in 2021, the resulting damage was felt throughout the community. An act of arson rendered the building unusable, caused significant loss of food and equipment, and disrupted service at the pantry that is the main source of food relief for neighbors in the Woodburn area.
At the time, AWARE – one of two pantries directly managed by Marion Polk Food Share -was serving approximately 1,500 households every month. Despite the fire, they continued operations with minimal disruptions, missing only one day of scheduled food distribution before resuming service from an adjacent parking lot provided by the City of Woodburn.
AWARE then operated from two temporary sites – a downtown Woodburn office building and then Hoodview Church of God – while a new pantry was rebuilt on the original site.
The community rallied together to support AWARE's mission in the aftermath of the fire, and after more than two years of perseverance, they will reopen in a new building this fall.
The facility will stand as an inviting and inclusive space, enabling staff and volunteers to efficiently distribute high-quality, nutritious food to neighbors in need.
The new space will be welcoming. Large windows will flood the rooms with natural light, colorful walls will bring vibrancy, and shelves will display a variety of food. This intentional design will create a dignified experience where guests can shop with pride for foods that are culturally significant.
"We want people to feel like they're not at a food bank, but here shopping for food for their family," says Deisy, AWARE Program Manager.
The new building will include expanded shelf and storage space, with walk-in freezers and refrigerators, so AWARE will be able to accept larger food donations from area retailers, distributors, and producers, ensuring a more comprehensive and sustainable food supply.
The building will also include a conference room and flexible office space that will be accessible to community partners. Plus, being centrally located downtown offers enhanced outreach opportunities and reduces barriers to access. All of this ensures that AWARE Food Bank can better engage with the community.
"We have a very diverse clientele, lots of walkers and people that don't have transportation," Deisy says. "It's great that we're back in downtown Woodburn, it's such a walkable area, and we're very excited for that."
As the largest pantry in Marion Polk Food Share's partner network, AWARE Food Bank plays a crucial role in addressing food insecurity in the Woodburn area. Beyond the pantry's operations, AWARE conducts mobile distributions to assist migrant agricultural workers in northern Marion County. The new building's improved facilities and strategic location will amplify AWARE's impact, allowing them to provide sustenance and stability to an even greater number of individuals and families during this time of high need.
The opening of AWARE's new pantry building will be a testament to the community's dedication to ending hunger in Woodburn. From its new home, AWARE will stand ready to face the future, ensuring no one in the community has to go hungry.