Pantry provides hope, community and purpose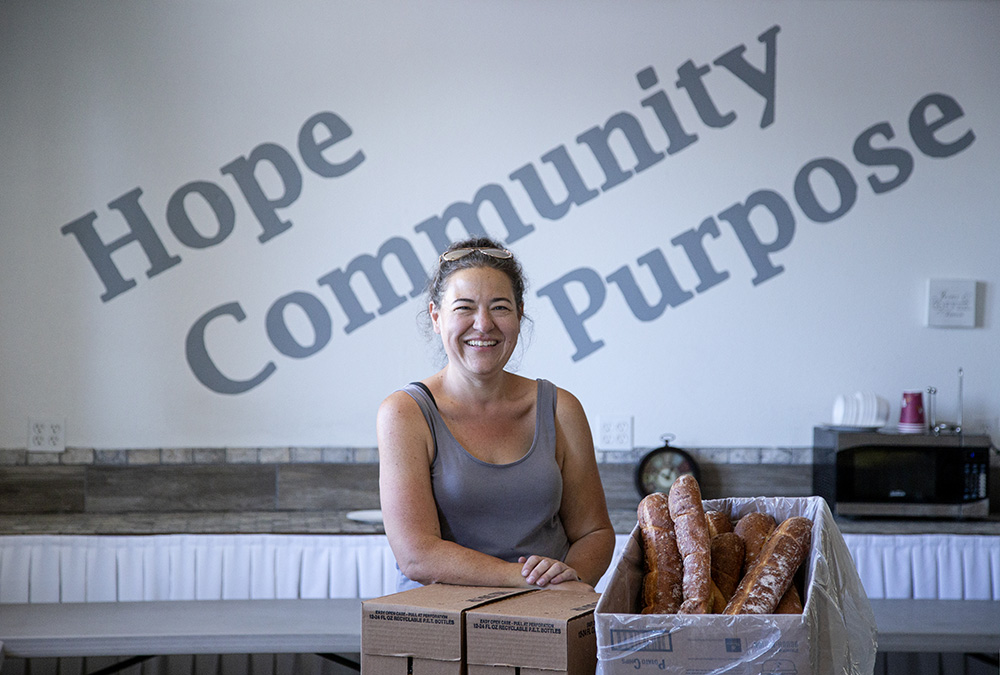 When Rocky first opened the Aumsville Food Pantry in 2016, she was new to the area and looking for ways to serve the community. Rocky and her husband, Eric, had recently moved to town to become pastors of Aumsville Pentecostal Church of God.
In the early days, about eight families a week visited the pantry. That number quickly grew after Rocky partnered with Marion Polk Food Share to bring essentials like bread and produce to the pantry's shelves, filling a need for fresh, healthy food that was out of reach for many community members.
"We live in a small area where there aren't many options if you don't have transportation to get food," Rocky said. "We were able to change that for a lot of people."
This year, amid a pandemic that has left a record number of people hungry and brought food insecurity into many households for the first time, the pantry — now known as Mama's Community Market — is busier than ever, helping feed as many as 400 families per week.
As they welcome a record number of visitors, Rocky and her team of volunteers remain committed to the pantry's mission: to provide healthy food in a safe, welcoming space where visitors can feel like part of a community.
It hasn't been easy, Rocky admits. To lessen the risk of contamination, the market cut operating hours from two days per week to one. Social distancing means it takes longer for visitors to gather the food they need. Face masks obscure the welcoming smiles of pantry volunteers, and warm gestures like hugs or a reassuring hand on the shoulder are a thing of the past.
Still, Mama's staff is doing all they can to make sure their guests – many of whom are first-time visitors – feel comfortable at the market-style pantry.
"It is a little harder to have that sense of community," said Rocky, who is quick to praise the efforts of pantry volunteers. "They learn people's names and they get to know folks, and we just try to make people feel comfortable."
A wall at Mama's Community Market is adorned with the pantry's motto: Hope, Community, Purpose. That motto is embodied in the actions of locals who have stepped up to help deliver food to families that lack transportation to the pantry, Rocky said.
"People are finding purpose in being that extended hand through us, just doing their little bit in the community," she said. "It might seem like it's just a little bit of food, but it's so much more than that. A lot of folks are finding purpose in the fact that they can use food to help other people, and I think that's really awesome."
Your generous support is making sure people in Aumsville and throughout Marion and Polk counties have enough to eat. Because of you, Marion Polk Food Share will continue to support our partner agencies like Mama's Community Market in providing communities with healthy, nutritious food.