Young farmers rise above the pandemic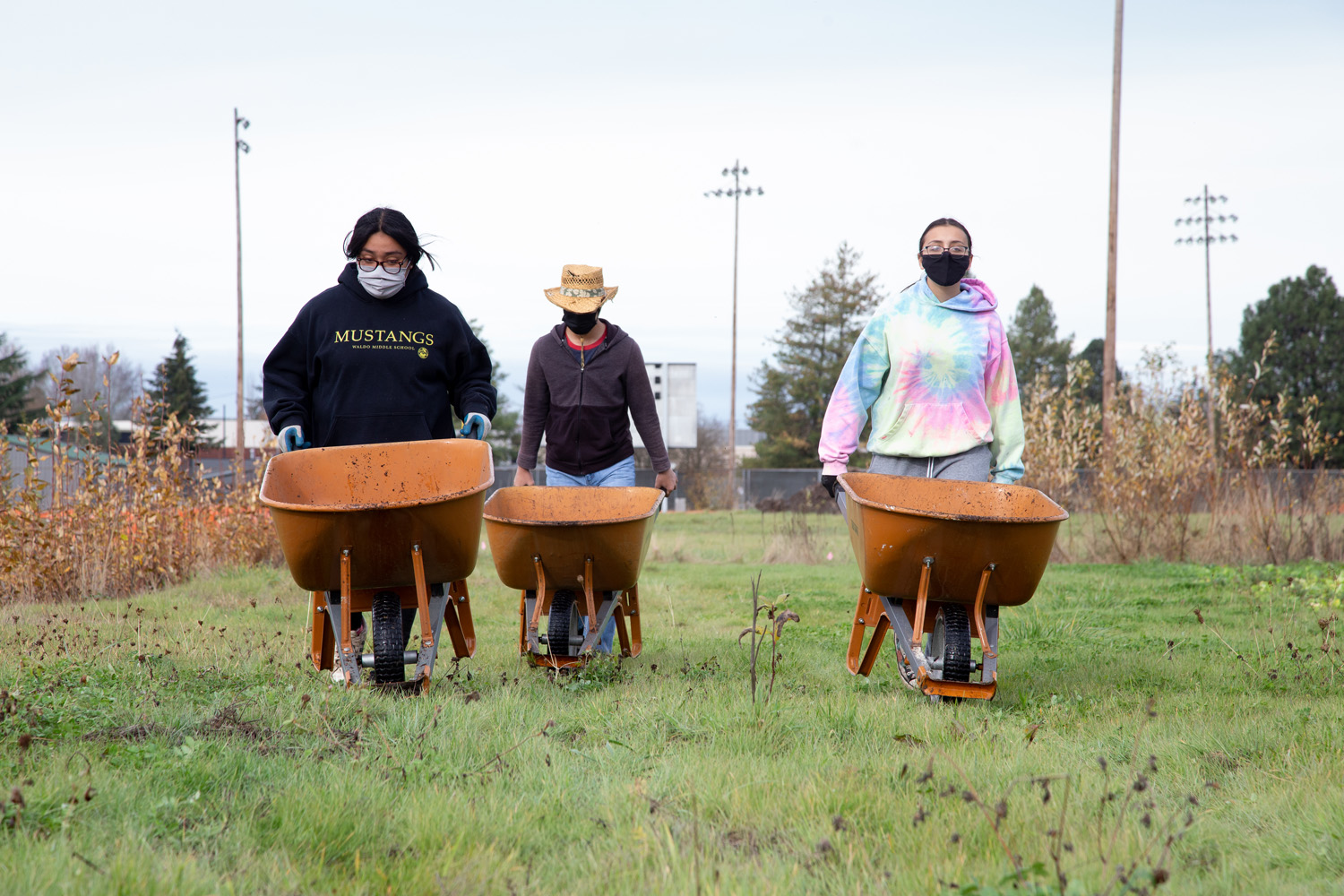 When schools pivoted to distance learning last year due to the pandemic, classroom instruction gave way to students spending hours at home in front of a computer and in-person interactions with their classmates became a thing of the past.
Those restrictions presented a unique opportunity for the Marion Polk Food Share's Youth Farm, which held its first-ever fall program over the course of nine weeks last year. Every summer, the farm hosts a summer program for young people to learn about farming, food and leadership that concludes when the school year begins.
Last fall, with no instruction taking place on Mondays in Salem-Keizer Public Schools, some students had the day open and were looking for a way to fill the time.
According to Jared, program manager of the Youth Farm, the opportunity was ripe for extending instruction into the fall, providing youth farmers with not only a more well-rounded knowledge of farming during non-summer months, but also the opportunity to be outdoors and interact with their peers in a safe environment.
"COVID isolation is a dominant reality for them right now," he said. "For a lot of these kids, this is the only thing they get to do to leave their house and see their friends and feel productive."
The objective of the fall program was to enhance the learning that took place over the course of the summer. Students gained a deeper knowledge of organic farming, learned more about specific vegetables and when to plant, how to control pests, as well as techniques including mulching and cover cropping.
A total of 10 students participated in the nine-week program. Their continued presence on the farm allowed for the extension of the Farm Share Rx program, in which students harvest and distribute produce to households in need, into the month of October. Students also visited community garden sites to help with maintenance and upkeep work.
For Amanda, a high school sophomore, the fall program was an opportunity to expand her knowledge of farming and equipment. Continuing to work on the farm through the fall was also a great way to enjoy being outdoors and spend time away from a computer screen.
"I don't really have a chance to meet with friends at school," she said. "Here at the farm I can do that and help the community."
Thank you for helping families in need in Marion and Polk counties!